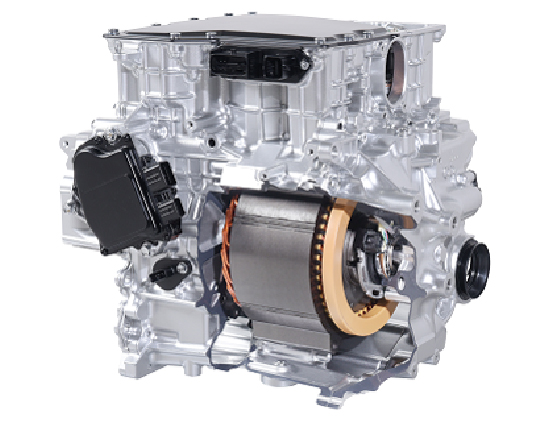 eAxle Offset Design (150kW)
What drives an Electric Vehicle?
This drive unit is the heart of an electric vehicle. It combines a transaxle, a motor and an inverter. The high-efficiency 3-axis gear train and the optimized motor are compact in size, light weight and highly efficient. The unit can be mounted on the front or rear axle of a vehicle.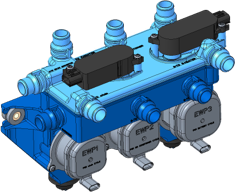 Cooling Module (development)
Keep it Cool!
Ensuring optimal temperature for each heat generating component in a vehicle is just as important for a combustion engine as it is for a Battery Electric Vehicle; that can be achieved via a Thermal/Cooling module.
A Thermal Module is composed of various components like coolant pumps, multi-way proportional valves and actuators. Aisin can provide these components separately or integrated into a module. A module helps, among others, to reduce material due to fewer pipes and wires in the system.

We are confident in our design & production capabilities for Electric water pumps. Aisin engineers can propose an optimum number, location and power of pumps in order to achieve the required output.

Aisin's in-house design and manufacturing capabilities allow:

design flexibility (pump performance and valve size can be adjusted to fit the cooling circuit's complexity)
product scaling
competitive prices though tight cost control (little subcontracted content)

Read more about AISIN's product line-up
Electric water pump for engine cooling
Product Catalog